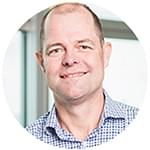 We caught up with Darren Milligan VP & GM, Label and Packaging Materials, ASEAN of Avery Dennison who presented at SustPack Asia 2021 online conference.
Current Industry Focus
Q. The pandemic has obviously impacted the packaging industry. What are some of the most important impacts that you are seeing?
The pandemic has fundamentally accelerated some changes that were already underway, while also introducing a few new dynamics. I see three main impacts as a result of these combined effects.
First, there has been a fundamental change in product portfolios of consumer-goods companies, because consumers are using more of certain products. Health and hygiene products, for example, have taken center stage. This is not a momentary change; it is likely to stick around for good. Coupled with this is the increase in home consumption, due to lockdowns. Many things that used to be consumed at, say, a restaurant or hotel or somewhere else outside the home, are now being consumed at home. Not to mention the increased popularity of products that were already consumed at home, such as home improvement products. I think home consumption will ease somewhat as things return to normal, but to some extent it is here to stay.
Another change is in the channel mix, in the way products and services are delivered to consumers. E-commerce has surged. Asia—particularly China—is at the forefront of this increase. But e-commerce share has increased everywhere in the world, and I think it is a change that is here for good, because e-commerce is now penetrating into categories, like grocery, that, before the pandemic, were in a nascent stage.
Finally, there has been a change in brand activation. There has been much greater focus on digital, in terms of how to trigger the buying path. And the trust factor has become more important than ever. Consumers are sticking with brands they trust, so brands are looking for ways to earn and reinforce that trust.
Q.
​
How do you think consumer attitudes have changed in the context of the pandemic?
Packaging is adapting to all of these changes. These changes bring opportunities, and also a requirement to take a fresh look at how packaging is done.
The focus on hygiene and safe packaging is triggering the need for new formats which can deliver products in the most authentic way to consumers, while also delivering convenience at the same time. These formats tend to mix physical materials with digital technology; they are what we call "phygital," and they are good at keeping contents safe while giving users assurance that the product is authentic. Moving to more of these packages will be a slow change. There are a lot of legacy systems and thinking still out there, and a lot of collaboration is required to bring these phygital packages to life. That will take time. But the industry is moving in that direction more quickly than before.
Food delivery companies are at the forefront of this, as a result of the stresses that lockdowns put on their business. They have been innovative in developing ways for consumers to access the food while ensuring it is safe and minimizing physical interaction. They are increasingly putting some degree of tamper-evident features on the packaging. There are features which will tell you about the origin of the product, which you can authenticate with your smartphone. I believe we are going to see more of these packaging features.
Another effect of the pandemic has been an increased focus on sustainability. As more packaging comes into consumers'homes, consumers are asking brands to be far more conscious of sustainability. Hence, the material used for packaging is undergoing a change. Brands are using less of it, and the material they use is more likely to be recyclable or compostable or to contain significant amounts of recycled content.
Again, this is not a change that is happening overnight. But given that the revolution is coming from the consumer, I don't think the packaging ecosystem can remain in a state of denial for long. Government regulations are also playing a role, evolving to require packaging that is more sustainable.
Q. How has Avery Dennison chosen to react or adapt to stay on trend?
Sustainability has long been a big focus area for us. We believe we have the responsibility of leading the industry toward greater awareness of the subject, and of developing products and solutions that are more sustainable. We have accelerated our efforts to build sustainability into how we design our products.
In Asia, our portfolio has shifted. We have increased focus on our Sustainable Advantage portfolio, formerly known as our ClearIntent, which contains products that are more sustainable than their predecessors. We are seeing a lot of interest in these products, and quick adoption: More than one third of our sales in Asia now comes from that portfolio.
We have also developed industry-leading programs to help users of our products recycle label waste—specifically liners and matrix. In almost all the major APAC markets in which we operate—China, Australia, India, Thailand, Philippines, and others—companies can have their liners and matrix collected and sent for recycling as a more circular and transparent option compared to traditional disposal methods.
We are also investing heavily in smart packaging innovations through our Avery Dennison Smartrac business. We have intelligent label laboratories in India and China where customers can experience how solutions like RFID and NFC tags can provide a range of benefits, from inventory management to tracking and tracing to product authentication. There has been a lot of interest from our customers—again, in part because of the pandemic.
Another way we've stayed on top of what's happening in the market is by helping customers get the right solution at the right time. As demand has increased for cleaning products and pharmaceuticals, for example, we've made sure we can supply materials for those labels in less time. We changed our production schedules. We ensured that we had a reliable supply of materials on our end, so that when our customers come to us, we're ready to provide what they need, often for products that are life-saving.
Future Focus
Q. How do you think COVID-19 will impact the packaging industry in the short and longer-term?
As I mentioned, the pandemic has accelerated some trends that were already in play, such as sustainability and the use of technology. Changes we expected to see by 2030 we may now see by 2025. And then there are the changes we didn't expect, like in-home consumption, that are also likely to outlast the pandemic.
Q. What does Avery Dennison hope to achieve over the next five years with regards to the future of packaging?
We are part of the consumer journey—therefore, part of the brand journey. What we want to achieve is to be sure that some of these underlying needs that consumers have—sustainability, safety, convenience, personalization, technology—are fulfilled. In some of these areas, like sustainability, that will require new levels of collaboration, because the degree of change that is needed is not something any player in the packaging ecosystem can achieve alone.
Also, we're going to be absorbing and adapting to the impact of e-commerce, particularly in Asia, where it is so popular. We have not yet internalized all the implications of this. For example, the moment of truth for a consumer who buys online is very different from that for a customer in a traditional retail setting. Online shoppers don't get to see and touch the product as they're shopping; there's no"shelf." That means the first moment of truth is digital, so how do you strike a chord in that context? And the next moment of truth is the unboxing, which is anything but good today; in many product categories, in fact, it's horrible. There are boxes within boxes, too much packing material, etc. Avery Dennison has a role to play here, with products and solutions that can help consumers have a better experience.
Finally, we also see an opportunity to help improve the efficiency of the supply chain with our RFID solutions and their ability to dramatically improve visibility into supply chains and provide a trackable, traceable digital identity for every single item in a company's inventory.
Q. How do you expect to see the recycling infrastructure change in Asia in the next few years?
A couple of things are happening. One, the sustainability revolution is coming from consumers, so one cannot deny it. Two, there is very clear participation on the part of governments globally, with new commitments to carbon neutrality, which comes back to the production of plastics and recycling and so forth. There is very clear momentum.
First we have to reduce single-use plastics wherever we can. EPR regulations, which are coming, are shaping how we're using plastics. Europe, the U.S. and a few countries in Asia are actively looking at this.
EPR regulations will also require brands to take more responsibility for ensuring that a large part of the packaging they produce will be recycled. So there will be more investment in recycling infrastructure. But it is a mammoth task, especially in countries which have fewer resources to invest. In Asia, we see Japan and South Korea at the forefront of developing infrastructure. Then there are emerging markets like Indonesia and Bangladesh, where it is going to be a much longer process. So I expect a focus on other ways of recycling, like chemical recycling, which require less mechanical infrastructure. There will also be a focus on using less packaging, so that the need for recycling is less.
It is clear that the development of effective recycling infrastructure and broad adoption of sustainable packaging solutions will require the leadership of the government. In the absence of that leadership, progress will be highly influenced by the level of cost premium over current solutions.
Q. What do you think will be some of the most interesting advancements in materials or packaging types in the near future?
Within the space of recycling and composting, there's a lot of interesting materials science happening. Because it's not as simple as just substituting one material for another. You also have to engineer it to get the same function—or more— out of the material. And in all label materials, there will be a lot of focus on performance: How do you get your product to last a long time, so you don't have to replace it as often? And how do you get more or equivalent performance out of using less raw material?
Take batteries for smartphones as an example. The batteries have to get smaller as phones get smaller and slimmer, but we expect them to do more and more. And we expect the labels on those batteries to do more, too. They have to be thinner. They have to be fire-retardant and heat- dissipating. We face similar engineering challenges across many product categories, particularly as we add technology to conventional labels. So I think we're going to see some really exciting innovations in the near future. How do you get labels to do more than just passively share information? How can they offer greater functionality and benefits to both the maker and the consumer?
Conference Related
Q. Your presentation at this year's Sustainability in Packaging Asia will cover how pressure-sensitive labeling innovations can help the circularity of packaging. Why is it important for others in your industry to hear this message? What are some of the key take-aways?
I'll be reviewing the industry's ecosystem in the region, major trends in packaging, and how pressure-sensitive labeling can help packages and products be more sustainable, improving recyclability of the overall packaging, and providing more labels that include recycled content. These materials innovation initiatives are all toward reaching our 2030 Sustainability Goals. I'll also be touching on a couple of sustainability services we provide, including recycling and material analysis. You'll also hear about some of our collaboration across the industry, including CELAB, a consortium we have co-founded that is dedicated to promoting a circular economy for self-adhesive label materials. I'll talk about how our industry can work together to more quickly advance sustainable solutions, and how we can spread the word about good programs that are already available.
Q. Which presentations are you most looking forward to hearing about at Sustainability in Packaging Asia?
In packaging, you always wonder what's happening on the material innovations front. I'm looking forward to learning about new technologies that can impact the design of packaging. I'm also very excited to meet many representatives from various brands.