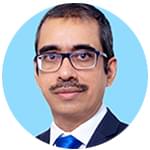 We caught up with Pratyush Bandyopadhyay, Head, Circular Economy Solutions of Borouge
who presented at SustPack Asia 2021 online conference.
Current Industry Focus
Q. The pandemic has obviously impacted the packaging industry, what are some of the most important impacts that you are already seeing?
The pandemic has shifted consumer demands for certain types of plastics. Global demand has also surged for medical supplies, food service packaging and e-commerce packaging. The rise in consumption for such plastics applications shows that plastics has a continuing and key role to play in ensuring consumer safety and health, and that the need to develop sustainable plastic solutions is even more crucial now to achieve a circular economy.
Q. How do you think consumer attitudes have changed in the context of pandemic?
Food packaging applications have seen an uptake to meet consumers' demand for health and safety, and to prevent cross-contamination. Plastic packaging, for courier bags that cater to consumers shopping online, has also increased to support the e-commerce boom. Global demand has also surged for medical supplies and packaging for hygiene products like faces masks, personal protection equipment, and disinfectant and sanitiser liquids due to the pandemic.
Q. What are some of the biggest opportunities gaining attention within the packaging industry? How has your company chosen to react/adapt to stay on trend?
Plastics recycling provides a huge opportunity to avoid waste of this valuable material. With significant developments in the know-how and technology to produce recycled plastics that can be channelled back into making new goods, the plastic recycling business has gained traction in recent years. Borouge recognises the importance in driving a zero waste environment, and we are collaborating with recycling companies to develop sustainable solutions as part of the company's circular economy strategy. This will also enable Borouge to broaden its portfolio and become a one-stop solutions provider for customers and value chain partners who want to achieve their circularity ambitions.
Future Focus:
Q. How do you think COVID-19 will impact the packaging industry in the short and longer-term?
In the short term, we expect the demand for packaging especially for use in healthcare, food and hygiene to remain high as countries around the world are still experiencing second and subsequent waves of the pandemic. In the medium to longer term, we believe the packaging industry will continue to grow in line with global population growth and increasing urbanisation and modernisation, with greater focus on the use of sustainable packaging including higher rates of plastic waste collection, sorting, recycling and reuse.
Q. What does your company/organization hope to achieve over the next 5 years with regards to the future of packaging industry?
As part of the value chain shaping the plastics industry, Borouge has been working hard to develop innovative and differentiated polyolefin offerings that provide competitive advantages for our customers. As a responsible petrochemicals company, Borouge is also committed to driving plastics circularity for a zero waste environment and strives to develop advanced solutions designed for recyclability, and on incorporating recyclates in end applications. The Borouge team is also focused on driving and commercialising sustainable packaging business models as well as developing educational programmes on the importance of responsible plastics use among the younger generation.
Q. How do you expect to see the recycling infrastructure change in Asia in the next few years?
Countries around the world and many in Asia have stopped the import of plastic waste from other countries and that has resulted in a shift in the recycling business and also pushed countries to plan, develop and build their own recycling infrastructure to be able to handle their waste locally. With governments working on new legislations and regulations, we expect to see more recycling companies evolve their business models to provide more recycled plastic products to the market. We also anticipate more modern technology to overcome challenges like colour, odour and inconsistencies in the process of waste management and high quality recyclates production.
Q. What do you think will be some of the most interesting advancements in materials or packaging types in the near future?
The advancement of mono-material packaging with quality performance and functionality has great potential is a major breakthrough for improving circularity. Another key trend that is expected to bring about big change in the recycling industry is the digitisation and digitalisation of traceability. With the right approach and handling of mono-material plastic waste, the rate and quality of recycled plastic will improve significantly, enabling the recyclates to be converted to new plastic applications. We also expect major changes in the quality of mechanical recycling materials.
Conference Related:
Q. Your presentation at this year's Sustainability in Packaging Asia covers the topic of enabling a circular economy through sustainable advance packaging. Why is it important for others in your industry to hear this message? What are some of the key take-aways?
The presentation from Borouge will cover the enablement of circular economy through sustainable advanced packaging. As a leading polyolefins producer, Borouge is committed to the development of a circular economy and strives to take the lead in providing viable sustainability solutions through initiatives like offering packaging options made entirely from renewable feedstock, designing for recyclability and incorporating recyclates into its portfolio. We hope that this sharing of our comprehensive offering of circular solutions will create a positive impact to enhance the quality of life while safeguarding the environment.
Q. Which presentations (what session topic) are you most looking forward to hearing about at Sustainability in Packaging Asia?
With the uptrend in demand for recycling in Asia markets, it will be interesting to hear from industry experts, their views and insights on the developments and business prospects for the recycling industry in the coming years.