Date - Tuesday 26 October 2021 - Online

Time - 13:30 - 16:30 BST / 14:30 - 17:30 CEST | Ticket Price - €349 + VAT
Moderator, Speakers and Panelists include: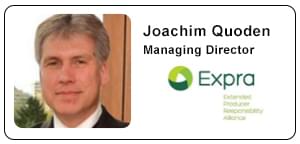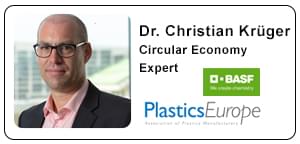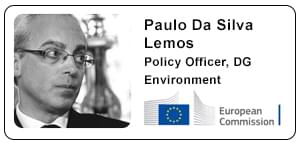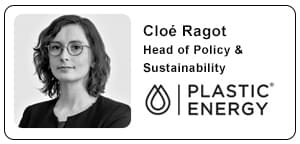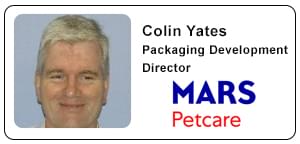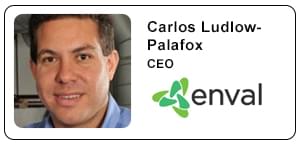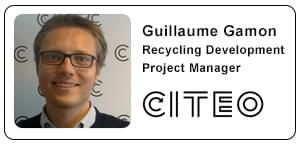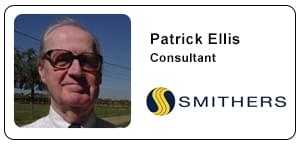 About The Online Workshop
This interactive online workshop will provide an exclusive opportunity for the entire value chain to find out more about and discuss the following topics:
Latest market trends and developments in chemical recycling and future outlook
Overview about the current legal obligations and challenges for plastics and plastic recycling
Latest technologies in chemical recycling and new business concepts
Chemical recycling value-chain collaborations
The role of chemical recycling: preventing waste to nature and circular economy
Interactive panel discussion

---
Workshop Agenda:
13:30
Introduction
Workshop moderator: Joachim Quoden, Lawyer and Managing Director,
EXPRA
, Europe
13:35
The Future of Chemical Recycling
Marketing prospects of chemical recycling of waste, present a potentially high profit solution to waste control
Use of redundant refineries will cut investment costs of chemical recycling (e.g. Total, Grandpuits, France)
Wide range of processes available

Pyrolysis
Hydrothermal cracking
Gasification
Catalytic hydrogenation
Fluid catalytic cracking (plus variants)

Chemical recycling of waste, short-term solution for production of electricity and motor fuels
Plastics, elastomers and speciality chemicals most profitable long-term targets
Mechanical recycling, solution recycling and other "re-use" processes will recede
Chemical recycling of household and industrial waste will be the prime source of polymers and hydrocarbon fuels and chemicals by 2160
Patrick Ellis, Consultant,
Smithers
13:50
Chemical recycling in the legislative context
Overview about the current legal obligations and challenges for plastics and plastic recycling
New measurement point for (plastic) recycling
Recyclability as key component of the future essential requirements and of EPR fee modulation
Outlook
Joachim Quoden, Lawyer and Managing Director,
EXPRA,
Europe
14:05
Chemical recycling as enabler for new business concepts
The chemical industry is still at the beginning of its journey to a Circular Economy. BASF has set ambitious target for 2025 (250 kt uptake of recycled content) and has started a Circular Economy program to facilitate this change. Projects like PU mattress recycling and pyrolysis recycling were initiated, which enable new business models with our customers
Highlighting the climate change perspective
Dr. Christian Krüger, Circular Economy Expert,
BASF/PlasticsEurope
14:20
Q & A session
14:30 Networking break
14:45
Chemical recycling value-chain collaborations
Cloé Ragot, Head of Policy & Sustainability,
Plastic Energy
15:00
Chemical recycling – a brand owner's perspective
The role of chemical recycling:
Preventing waste to nature
Circular Economy
Legislation change and its impact
Colin Yates, Packaging Development Director,
Mars Petcare
15:15
Q&A session
15:20
Interactive panel and Q&A
How should be the ranking of chemical recycling according to the waste hierarchy?
What is the value of chemical recycling? -Preventing waste entering the environment, -meeting the needs of a circular economy, - supporting the legislative goals
Why has chemical recycling not been already deployed on a larger scale? What are the levers to this deployment?
How sustainable is the chemical process itself?
Why are life cycle assessments important for chemical recycling?
Which kind of waste chemical recycling would give the largest benefit?
What circumstances or under which conditions will politicians accept chemical recycling?
How will we be able to monitor or trace how much of the input into the process is recycled and not used for other purposes?
How mass balance can support the circular economy?
Panellists:
Paulo Da Silva Lemos, Policy Officer, DG Environment, European Commission
Carlos Ludlow-Palafox, CEO, Enval
Colin Yates, Packaging Development Director, Mars Petcare
Dr. Christian Krüger, Circular Economy Expert, BASF/PlasticsEurope
Guillaume Gamon, Recycling Development Project Manager, CITEO
More panellists to be announced
16:20 Conclusion
16:30 Workshop ends